Race Details
OCTOBER 4th, 2013 – 6pm @ Art Dye Park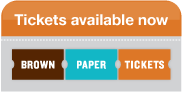 FrankenRun Costumed Halloween 5k
Professionally timed by RunnerCard
Time: October 4th @ 6 pm.
Location: Art Dye Park in American Fork.
Meet by the baseball diamonds at the north end of the park.
Terrain: Mostly paved trail and paved road with a little gravel stretch. Little to no traffic. Trail includes forested parkland, panaramic views of the wasatch mountains, farmland & the LDS Timpanogos Temple.
Route: FrankenRun on Gmaps.
Prizes: Yes! for fastest in division and for the BEST COSTUMES.
Registration
Online registration will open soon.
Pre-registration for the 5k is $25.
Day of registration for the 5k is $30
You can register for FrankenFoot Fun Run on the day of the race for $6.
Proceeds benefits the American Fork Children's Choir and other Utah County Arts Organizations.